Whether you are in middle school, university or even a professional job, unfortunately, the bullies never go away!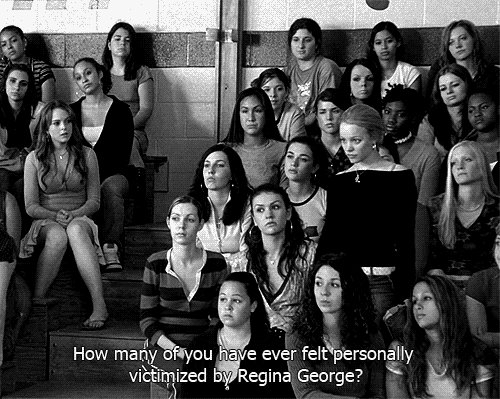 I know this, as I have basically been through every area of this. Bullying can be defined in many different ways. The United Kingdom of Great Britain and Northern Ireland has no legal definition of bullying, while some states in the United States have laws against it.
This is a blog I have wanted to share for so long. Its personal, painful but has helped others when I have spoken, as well as its good to get things out, people who don't speak up.
It's nice to know up aren't alone.
Growing up I wasn't popular, smart and mega pretty. Never smoked, did drugs and basically, things the cool kids did to be rebellious, I didn't, however, going through the emo stage... but that's another story.
A BULLY?!
A lot of people think of bullying as pulling some kids pants up to give them a wedgie, gettin lunch money out of them or punching them to the floor, that's what you might see on film. But one way to look at it is, have you ever been in love, or been emotionally attached to anything? A pet, even your favourite jacket. It's all emotions, so when someone is bad mouthing you, talking about you behind your back, etc. That is affecting you. Deeply, it's bullying.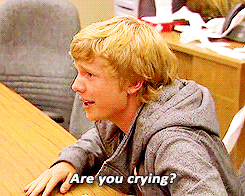 THE LOOK
I was shy and had a lack of confidence in the bully world..... ohhhh yes fresh meat!
I always struggled when younger and even sometimes now, both my brothers were super academic, slender, cool and everyone loved them.
My sister was as well, everyone wanted to be her friend or looked up to her, she had her difficulties like others, but other than that, they flew through school, having fun and living life...being the rebellious and adventurous one.
Me not so much, it's hard to talk about as you either seem as attention seeking or welcome to the real world. I was so unhappy as much as people said I was happy...which is why when I talk about it, some friends will turn around and go "WHAT you weren't bullied"!
WEIGHT
I hated my weight for starters, the days of bringing cucumber soup to school, not to mention living in Asia I was already big to let alone western big!
Vietnam was probably one of the hardest times. I had friends, loved doing sports but something wasn't right.... in 4th grade a teacher I had at one school was so horrible to me, that even my parents couldn't believe she was a teacher, stating I was "too stupid" and "wouldn't get far" as well as "needs to repeat a few more years of 3rd and 4th! " She always had it in for me. So I moved schools and was so much happier. But there will always be bullies, and you can't run away from that.
(Things you might have not known about me)
THE WESTERN LIFE
Moving to the Netherlands first than/ UK was a huge change, there was straighteners, top high street fashion and cell phones of top range. I was like a lost puppy... I couldn't afford all that, I had been having a sheltered international life in LDC countries, I loved what I had, how life was, and it felt like this was the big bad world I was opening up too.
THE MEAN GIRLS
When moving back to the Netherlands (after living in Asia and Africa my whole life), I had a bunch of the "Mean Girls" laughing at me whenever I was doing a presentation for English or math, being horrible in class, even out of class when id walk by shouting rude remarks as if I wasn't there.
That affected me so much. I once walked from the store (Albert Heijn) to school and one of the girls shouted "How many months is she? Must be almost 9". For me to run into the building and them all laughing at me about going to the principle.
Or when I had a boyfriend at 14 they all didn't understand how I was dating a high school guy.
Would shout out, "Look how far apart they are walking from each other.... How long until they slept together they have gone out for ages!" You know what's kinda scary, I still remember the day, where they were sitting, what was all going on, it was the summer just before the holidays, EVERYTHING.
Parents would ask you to just forget about it. It's true it's not worth it pathetic.
The whole being quiet feels painful, but speaking back won't help either. As well as at the back of your mind you are constantly thinking, why me? What have I done to them?! No one else in my group had issues! Which is why they didn't see it or understand. I felt hopelessly alone, It wasn't until my father passed in 2006 when they stopped, news travels fast and then it was the "Omg I'm so sorry" situation... "Just get me out and away of all of this id think. I wasn't treated as a human, I was merely a figure or object for them to play around with when suited. Which was probably one of my biggest lows at that time.
COLLEGE LIFE
When i started college (which I chose to do out of my own will and leave my family at 16/17 to study acting) I couldn't complain, it took me a while to fit in, everyone knew each other from school. Where I knew no one. I do have to say I have made my best friends in college! They are my rock. People who I can call without that "ohhh hi yah im good,,,, you? It's more "Ok we haven't spoken in like 8 months but omg. "WHAT IS THIS VERO THING!? AND YOU HAVE A NEW DOG CALLED DOCTOR WTF MAN!? "
But of course, there were difficult patches starting out and even throughout, firstly being away from my family, I was used to this international system, so being the only one who sounded American.... for starters.. WHICH I AM NOT! Make me rather alienated... I used to sit in the canteen alone, feeling lost, walk home after class and people shouted fatty out the window. I would get home and cry. At this time I was living with my Aunt/Uncle and 2 baby cousins. Id think over did I make the right choice moving? Should I have stayed in The Netherlands, my confidence was non exciting!
I would remember calling my younger brother asking for advice to making friends.
Something that always sticks which he said was "Just go and sit next to people in the canteen or in the class, ask them something related to the topic you are doing, conversation will flow". However having this happen to me so much, its hard to do so.
A few months passed and I slowly fit into the class... I ended up getting a job part time after college too, and of course, bullies, people making your life so hard when it doesn't need to be.
WORKING LIFE STEP 1
I had a difficult time with someone I worked with (As I am sure most people do) Not to mention I worked in retail that is a hard enough industry as it is.., everyone noticed it as well, I would dread going in on Sundays because of this, I started to gain confidence, but started to lose weight, but started to get angry more than upset.
This full grown woman twice my age was pulling me down!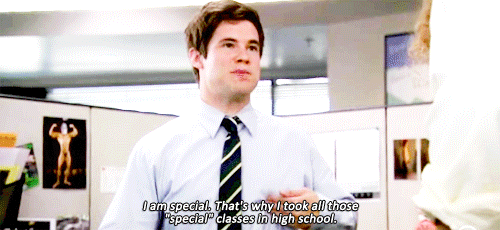 People would text me stating she's so mad you didn't show up! (When I had a holiday booked and was home with family, she even make my life hell than too! I would just be polite, fake as nothing else was working.... Still to this day, never found out why, the managers and even one of the big bosses knew. But hey ho.
WORKING LIFE STEP 2
Since which I have worked various jobs met awesome people, great brands, learnt a lot which has helped me get to where I am today, one of which is a sore subject, still to this day, im like why is this poison part of the company! you move on, but its amazing how badly one person can make you feel, it's so unnecessary and uncalled for and how they can not feel the slightest bit guilty is beyond me.
As life goes on, you enter a lot of this, I am a sensitive sole, never a bad thing on anyone and like to give people the benefit of the doubt!
Bullying comes from all areas, jealousy, greed or even just entertainment on their behalf.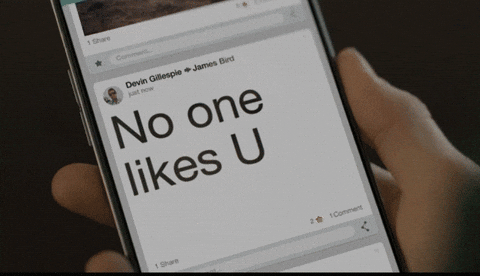 Bullying is the use of force, threat, or coercion to abuse, intimidate, or aggressively dominate others. Growing up being told by people how fat I was, or how I want academically intelligent will shoot you down.
It's so easy for an outsider to say "Well that's in the past what's done is done." WRONG ANSWER! It's never done.
At the end of the day, you need to be you, do what makes you happy, treat people the way you want to be treated. You won't be able to please everyone, however, you can please yourself and the people close to you. It's important to have your friends on your side, no matter what the situation.
Something that might surprise you, here are a list of celebrities who were bullied super badly, check out their stories
The strange thing is 17 years on, I have looked back and the popular ones at school who brought me down aren't doing anything today. I have grown, matured, excelled my skills, started a business and continued my travels, it's like they say (Never bully the smart kid,,, they will end up being your boss one day) Ok I wasn't smart but you get the point.
What pulled me though was friends, family and thinking..... im better than this! I will show everyone one day. I finally gathered the positives in life, surrounded myself with people that make me feel good, yes you will always encounter bullying in some way. But when someone is horrible to me know. I just smile, listen and walk away.
Now that is an emotion that will make you grown and make them confused.
It's going to affect you, but no matter, how old, what gender, sexuality, size etc, everyone knows you, if it means you need to move school, or leave a job, sometimes that's what you need to do, to open up amazing undiscovered opportunities.
IMPORTANT
Are you being bullied, at school, work or even home? Talk to someone, you will be surprised what is classified as bullying, this can lead to depression, anxiety and more. You're Not alone, whatever your age, job, location and stage in life! Now go and show people what you are made of!