May people have been staying that 2016 has been a bad year. Well every year is a bad year and a good year. Its never going to be perfect!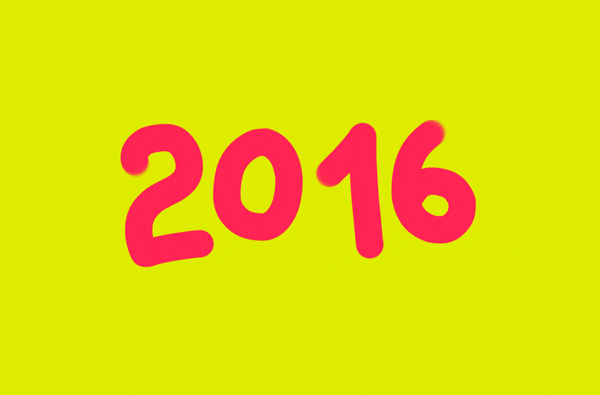 I know this year has had its great moments for myself and moments of help and depression. But nothing like support and help that can get you through anything. One thing I am extremely thankful for this year. Is my friends and family. No matter what I have learned that at 26 I can finally know who I can rely on and that I wouldn't change for anything.
But enough about me... Here are the life events of 2016.
JANUARY
January 1 - After floods along the Mississippi River kill 31, Exxon Mobil Corp decides to close a plant in flood threatened Memphis.
January 6 - "Star Wars: The Force Awakens" breaks North American box office record, passing the $760.5m taken by "Avatar".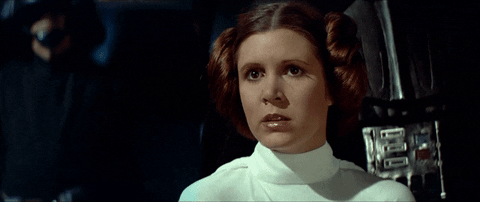 ​January 8 – Joaquín Guzmán, widely regarded as the world's most powerful drug trafficker, is recaptured following his escape from a maximum security prison.
January 10 – David Bowie, English singer, songwriter and actor.
January 14 - Death of Alan Rickman.
January 18 - Oxfam publishes report stating world's 62 richest people as wealthy as half the world's population.
January 23 - Blizzard delivers record snow to 80 US states, New York 30 inches of snow. Washington 28 inches at least 15 killed.​ - nyc blizzard Via - ROYAL up TOWNS.
January 25- British rowing team becomes first female crew and first crew of four to cross the Pacific, San Francisco to Cairns in 257 days.
January 28 – The World Health Organization announces an outbreak of the Zika virus.
January 30 - 104th Women's Australian Open: Angelique Kerber beats Serena Williams (6-4 3-6 6-4).
FEBUARY
Feb 1 - WHO declares a global public health emergency over the rapid spread of zika-linked conditions.
Feb 5 - Computer hackers try to steal 1 billion from Federal Reserve Bank of New York using Bangladesh banking codes, steal 81 million before a typo alerts authorities​.
Feb 10 - Venezuelan government orders more than 100 malls to close early to save electricity, due to drought caused by El Niño.
​Feb 12 - Britain's Ordnance Survey, using NASA data posts map of Mars on Flickr.
Feb 15 - 58th Grammy Awards: Best Song "Thinking Out Loud" by Ed Sheeran, Best Album "1989" by Taylor Swift.
Feb 17 -Nike ends endorsement deal with Filipino boxer Manny Pacquiao after he made TV comments gay people are "worse than animals."
Feb 17- Chief executive Tim Cook confirms Apple will contest an FBI order to unlock the phone of San Bernardino gunman Syed Rizwan Farook.
Feb 21 -Lock of John Lennon's hair sells for $35,000 at an auction in Dallas, Texas.
MARCH
Mar 14 - President Putin orders Russian troops out of Syria.
Mar 20 - Barak Obama becomes the first US President to visit Cuba since 1928, arriving for a 2 day tour.
Mar 22 - Suicide bombings at Brussel's Zaventem airport and Maelbeek metro station, leave around 28 victims dead and 260 injured, ISIS claim responsibility.
​Mar 23 - GPR investigation of Shakespeare's tomb at Holy Trinity Church in Stratford concludes the Bard's skull probably has been stolen.
APRIL
Apr 5 - San Francisco becomes the first US city to mandate paid parental leave.
​Apr 5 - PayPal announces it is cancelling a $3.6 million investment in North Carolina after the state passes anti-gay legislation.
​Apr 6 - First baby born with DNA from 3 parents through mitochondrial transfer in Mexico.
​Apr 7 -Longest-ever captured python found on Penang in Malaysia (26ft/8m).
Apr 12- Breakthrough Starshot: scientists and internet entrepreneurs, including Yuri Milner, Stephen Hawking and Mark Zuckerburg, announce interstellar project to send robot spacecraft to Alpha Centauri.
MAY
May 2 -Leicester City win the English Premier League title after starting the season at 5,000-1 odds.
Leicester City Wins the Premier League Championship. Everyone Goes Nuts.
​May 10 - Indian fertility clinic announces that a 70 year old woman has successfully gave birth to a baby boy.
​May 21 - EgyptAir flight MS804 goes missing over the Mediterranean on route Paris to Cairo.
May 27 -3 ships in 3 days sink carrying immigrants across the Mediterranean, drowning over 700 people.
​May 28 -Harambe, a gorilla form Cincinnati Zoo, is shot after dragging about a boy who slipped into the enclosure.​
JUNE
Jun 12 - Cristiano Ronaldo becomes 1st footballer to top Forbes' Highest-Paid Athletes List, earning $88 million.
June 12 -Orlando nightclub shooting.
An Orlando Shooting Survivor's Inspiring Story – EXTENDED via TheEllenShow
June 3 - Muhammad Ali, American boxer dies.
Jun 14 - First mammal made extinct by human-induced climate change announced - the Bramble Cay melomys from Torres Strait
Jun 23 -United Kingdom votes to leave the European Union in their "Brexit" referendum
Jun 24 - British Prime Minister David Cameron resigns after the UK votes to leave the EU
​June 28 - The hole in the ozone layer has shown signs of healing for the first time.
JULY
Jul 2 - Large lorry bomb in Baghdad kills at least 125 people and wounds 150, Islamic State claims responsibility.
Jul 6 -South African athlete Oscar Pistorius is sentenced to 6 years in jail for the murder of his girlfriend Reeva Steenkamp in 2013.
July 14 - Bastille Day Terrorist Attack In Nice, France
July 21st - boy killed by alligator in Disneyland Florida
Jul 28 -Earliest evidence of cancer found in 1.7 million-year-old toe fossil from Swartkrans Cave, South Africa, published in "South African Journal of Science
Jul 31- "Harry Potter and the Cursed Child" a play by Jack Thorne, with contributions by J. K. Rowling is published worldwide at midnight.
AUGUST
Aug 12- Cannes becomes first French resort to ban the burkini.
Aug 16 -Wildfire breaks out in San Bernardino County, California, engulfing 15,000 acres, prompting evacuation of 82,000 people.
Aug 24- 6.2-magnitude earthquake strikes central Italy, north east of Rome, killing 268, injuring 400.
SEPTEMBER
Sep 21 -Facebook CEO Mark Zuckerberg and his wife Priscilla Chan pledge $3 billion to medical research to "cure, prevent or manage all diseases by the end of the century"
September 22 - One of the world's most endangered birds, the hilarious kakapo, is now far less endangered.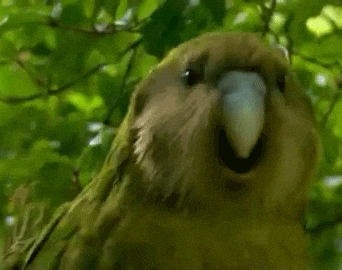 Sep 26 -First US Presidential debate: Democratic nominee Hillary Clinton vs Republican Donald Trump at Hofstra University.
OCTOBER
Oct 13- American singer-songwriter Bob Dylan is awarded the Nobel Prize for Literature.
Oct 25 -Paul Beatty becomes the 1st American to win the Man Booker Prize for his novel "The Sellout".
Oct 25 -4 killed on a theme park ride at Dreamworld, in Queensland, Australia
NOVEMBER
"Check out the resources for some more events and things that happened in 2016"
DECEMBER
December 2 - Sammy Lee, American Olympic diver dies.
Dec 4 -New Zealand Prime Minister John Key resigns after 8 years in office.
December 13 - Alan Thicke, Canadian actor and songwriter dies.
December 22 - Franca Sozzani, 66, Italian journalist, Editor-in-chief of Vogue Italia (since 1988) dies.
December 24 -Rick Parfitt, 68, British singer, songwriter and guitarist (Status Quo), infection.
December 25 - George Michael, 53, British singer (Wham!) and songwriter ("Wake Me Up Before You Go-Go", "Careless Whisper", "Last Christmas"), suspected heart failure.
Wham! - Wake Me Up Before You Go-Go
RESOURCES
http://www.onthisday.com/events/date/2016
http://www.thetoptens.com/worst-things-happened-2016/